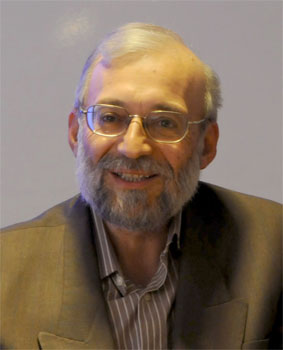 M.J.A. Larijani
The founding of the Institute for Research in Fundamental Sciences is a unique experience in the contemporary history of science in Iran:
The establishment of an institute for research in the frontiers of science, holding innovation and contribution to the advancement of world science as its standard for achievement.
Now that more than two decades has passed since the beginning of this collective endeavor, a look back at the strengths and weaknesses of this effort, helps us see the future more clearly:

- The boldness and confidence with which our scientists take on fundamental questions in science.
- The serious belief that we can be a world center of science, given that certain gaps exist which have to be filled.
- The Institute has spent its first decade concentrating on mathematics and theoretical physics. Then in its second decade it has broken new grounds by entering into cognitive science, nano science, computer science and analytical philosophy. The strategy of the Institute is to expand its domain of activities into interdisciplinary biological research.
- The Institute has opened the way for research in experimental and computational science. This will put our researchers in contact with the real world which is the treasure trove of truths.
- The third decade, inaugurates an era for the Institute in which in addition to its current wide-ranging research activities, with the blessing of God, the Institute will establish two important experimental facilities: the Iranian National Observatory, and the Iranian Light Source Facility. These two facilities shall constitute a table full of bounties to be picked by the researchers of this country.

God Willing!